PLEASE HELP!
TASLIMA NASRIN IS AN IMPORTANT AND WONDERFUL WRITER. WE HAVE COLLABORATED ON AN OPERA: "THE CRY" WHICH HAS BEEN PERFORMED 14 TIMES IN 6 COUNTRIES AND IS CONTINUING.
SHE IS A SPOKESWOMAN FOR OPPRESSED PEOPLE ALL OVER THE WORLD, AND IS A WINNER OF THE SAKHAROV PEACE PRIZE.
SHE IS IN DANGER OF BEING LYNCHED IN HER OWN COUNTRY.
YOUR PROTEST TO THE GOVERMENT OF BANGLADESH IS URGENTLY NEEDED.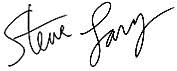 Copy of Steve Lacy's letter To His Excellency, Ambassador K.M. Shehabuddin
---
Some People & Organizations to contact:

Republic of Bangladesh

The Prime Minister

Dhaka, Bangladesh
Fax: 00 880 2 813 244 / 811 015 / 813 243

---

Embassy of The People's Republic of Bangladesh

His Excellency Ambassador K. M. Shehabuddin

2201 Wisconsin Avenue, N.W., Suite 300, Washington, D.C. 20007, U.S.A.
Tel: (202) 342-8372 to 8376 - Fax: (202) 333-4971

E-mail: BanglaEmb@aol.com

---

The Permanent Mission of Bangladesh to the United Nations

821 United Nations Plaza, 8th floor, New York, NY 10017, U.S.A.
Tel: (212) 867-3434 - Fax: (212) 972-4038

E-mail: bgdun@undp.org

---

Ambassade du Bangladesh en France

5 square Pétrarque 75016 Paris, France
Tél. : 01 4651 9033 / 01 4651 9830 / 01 4651 9865
Télécopie : 01 4651 9035