Missing star

Thank you for the 4 stars. The missing star is Irene Aebi, who, I am confident, will be one day recognized for the artist that she is.

Open letter to the editor of Downbeat magazine
Misinformation : parts included in brackets were "forgotten" by Down Beat in "Lacy's discontent" (September 2000)
Dear Mr. Enright,
Your review of my CD, Monk's Dream, was a terrible let-down for me, and an insult to my wife Irene Aebi, who has been collaborating with me for more than 30 years[, singing and playing hundreds of my compositions, written for her, and recording more than 50 albums in that time, also performing thousands of time].
Not every artist can conform to your preconceived idea of how they should sound, especially when performing newly conceived and original works, not let "learned" by listeners.
Irene [is a unique musician, with her own style and technique (cello, violin, but now only voice) developped over all these years of work, exclusively on the material I have written for her. She] does not sing "standards"[, she does not "scat", she does not "do" Holiday/Vaughan/Ella et al. Thirty years of] experimentation and study with excellent teachers and coaches, have helped her [to arrive at the] perfect[ion of her renditions of the difficult,] challenging things I have fashioned for her.
[She is singing literature (in four languages), in my settings of many different poets, writers, scientists, painters: a life's work than has been variously appreciated, and sometimes (as in your case) vastly misunderstood, and put down. I have a collection of good and bad write-ups, most of which she has never seen. Bad critics can be very discouraging.]
Especially hurtful was your suggestion to let Roswell say the words of the pieces, as if there is no difference between speech and song, whereas my whole search has been to achieve a lifting of the quality of lyrics in jazz to a higher plane of art-song.
[Vibrato is a very personal commodity. Sometimes it's intense and othertimes it's not.
Can you sing these songs? Can you hear the difference between speech and song?] Jazz is language structure. I learned this from Cecil Taylor back in the 50's. I also learned from him and others that the more original the work, the more misunderstanding and resistance there will be.
[Thank you for the 4 stars. The missing star is Irene Aebi, who, I am confident, will be one day recognized for the artist that she is.]
Yours truly,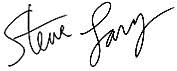 Steve Lacy - New York, June 23, 2000
Search albums featuring Irene Aebi with the interactive discography