Steve Lacy / Riccardo Fassi duo
"Teatro Salieri", Legnago (Italy)
Saturday 20th October 2001
Steve Lacy held a concert in Legnago at "Teatro Salieri" on Saturday 20th October 2001.He performed in a duo with Italian pianist Riccardo Fassi with whom played on the Splasch release Music from Belleville soundtrack.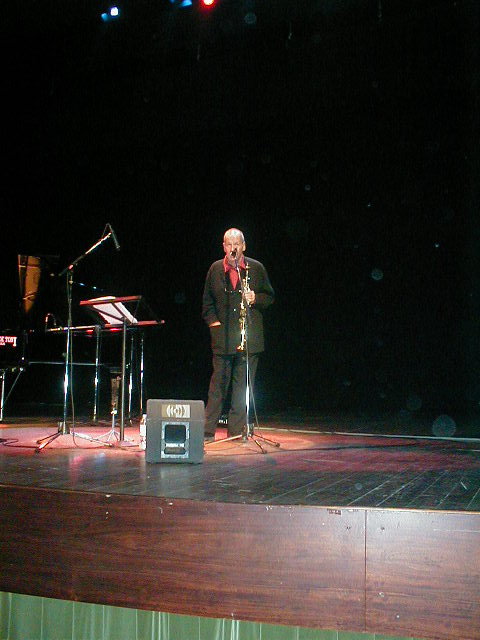 The opening number was Monk's Dream followed by two Lacy favorites Esteem, dedicated to Johnny Hodges, and The Rent. The saxophonist played as usual with perfect intonation and, if possible, was more lyrical than usual. Riccardo Fassi supported him with great empathy and took long solos holding costantly the audience attention. In a Mellow Tone, the Duke Ellington composition was an highlight of the performance which ended with another Monk classic: Blue Monk.

Riccardo Fassi, Steve Lacy
We hope to see again Steve Lacy in Legnago!
Giovanni ZANONI (gzano@tin.it)