Bone

A tribute to Steve Lacy

collective
writemen unlimited, 2003

- 21 cm x 21 cm
- 130 pages
- numerous black-and-white photographies
- CD (Steve Lacy Solo at Afkikker)
This tribute was written as a goodbye present for Steve Lacy on his departure to Boston after a thirty year stay in Europe. This is not a definitive biography of Steve Lacy, nor a complete musicological analysis, but a collection of highly individual reactions to Lacy's art.
The book contains:
More than 50 photo's and illustrations of Lacy and his colleagues;
Personal reactions on the art of Steve Lacy by Evan Parker, Fred Van Hove and Mal Waldron;
Two music sheets especially conceived for Lacy by Joëlle Léandre and Mikhael Bezverkhny;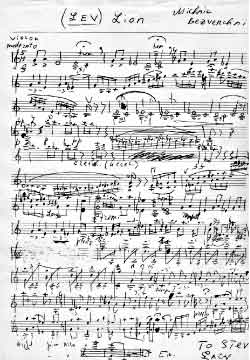 An essay of Fernand Tanghe that situates Lacy in music history;
An essay of Olivier Braet that analyses Lacy's main literary sources of inspiration;
Rita De Vuyst describes Steve Lacy's performances in Ghent, his cooperation with Evan Parker, and the exposition in Ghent that was dedicated to Lacy;
The full transcription of a long, never before published interview with Steve Lacy on his favorite writers and artists;
A final word of thanks by Rita De Vuyst in the form of a personal impression of 'Blossoms', Steve Lacy's goodbye-concerts in Belgium.
Excerpts (in pdf format) at Café Afkikker
To order a copy (book + CD):
Send a mail to olivier@writemen.com or info@afkikker.be
A copy costs 33 euros without shipment, and 35 euros with shipment anywhere in Europe.
A 33 euros copy can be collected in Café Afkikker, St. Kwintensberg 52, B-9000 Ghent (Belgium).