Feline

Feline (portrait of Marilyn Monroe). I wanted to capture the allure of the ordinary girl within the goddes, and the solitary space surrounding a "star". The celeste was discovered in the studio. The pussy-cat improvisation was sipped through the saxophone, as if it were a straws.
References
Written:
1972
First published:
Reproduced in the booklet of

Straws

(CD)
Availability:
ibid.
Instrumentation:
celeste (or guitar) & soprano saxophone
Discography:
please use the interactive discography for discographical references.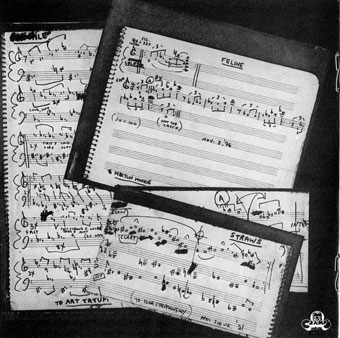 page 2 of the booklet of Straws (CD) - click to enlarge